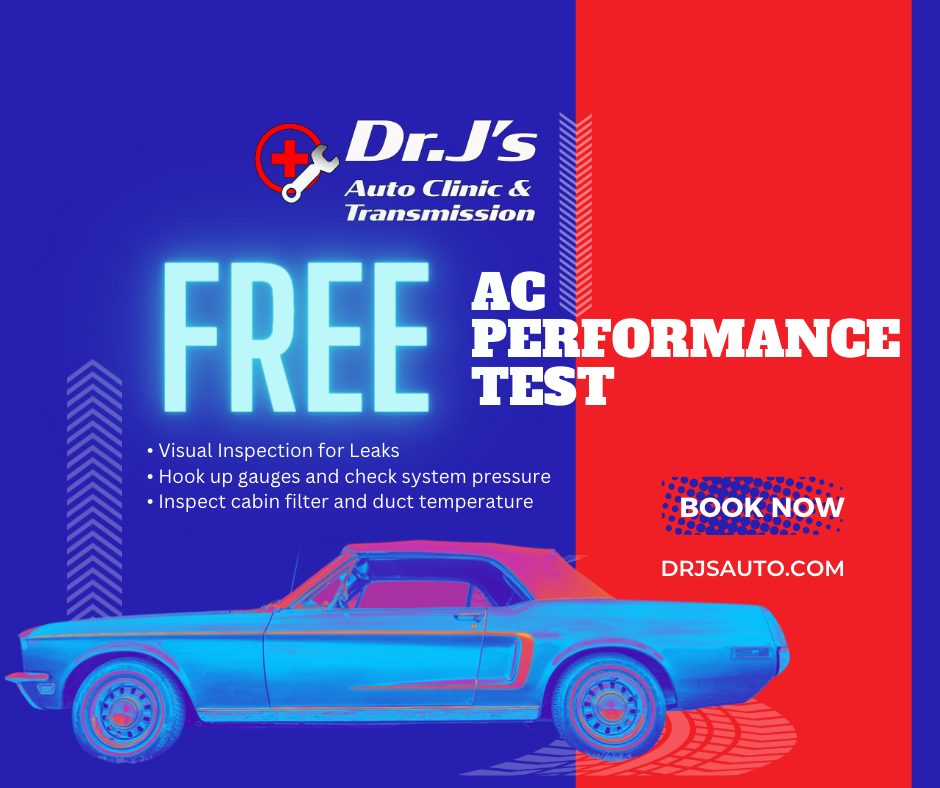 Stay Cool This Summer with a FREE AC Performance Inspection at Dr. J's Auto Clinic
June 8, 2023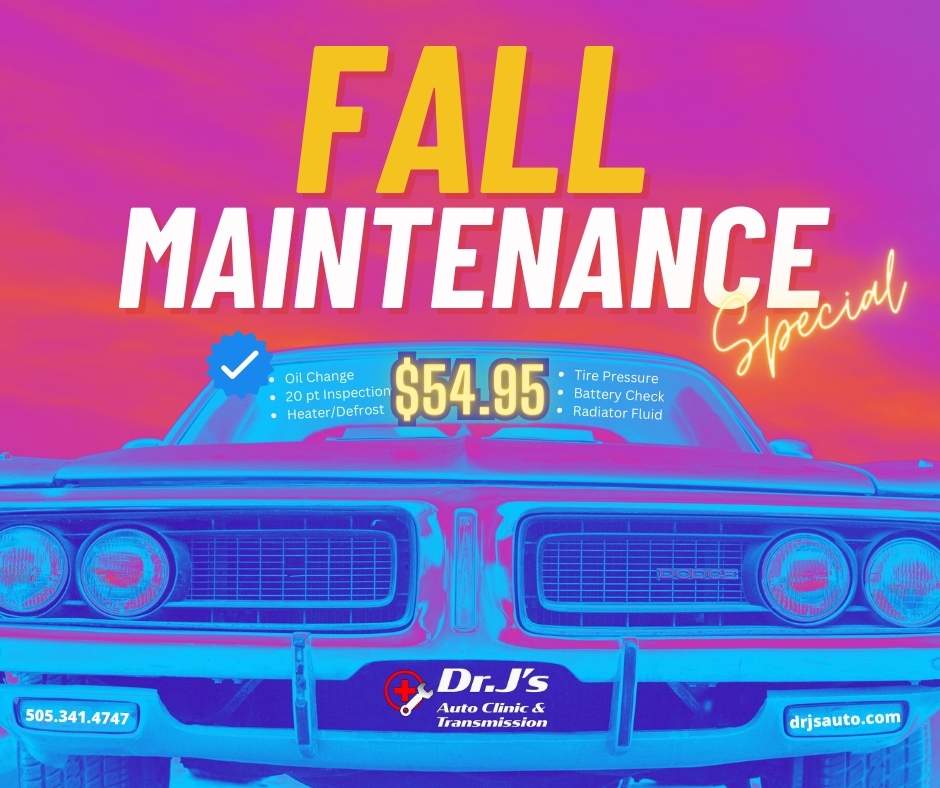 Embrace the Autumn Season with Essential Fall Maintenance for Your Automobile
September 22, 2023
A Comprehensive Guide from Dr. J's Auto Clinic
Welcome to another informative piece from your trusted auto experts at Dr. J's Auto Clinic. This week, we're taking a deep dive into the fascinating world of suspension, steering, and wheel alignment. These integral components of your vehicle are often overlooked, but they play a crucial role in keeping your ride smooth, safe, and efficient. Plus, we have an exciting offer this month that you won't want to miss!
The Suspension System
Imagine driving a car without a suspension system. Every bump, every dip, every uneven surface would make your ride uncomfortably bumpy. But thanks to the ingenious invention of the suspension system, our rides are comfortable and our cars' bodies are protected from damage and wear.
The suspension system includes several crucial parts, including springs, shock absorbers (or struts), and linkages. The springs absorb most of the shock from road irregularities, while the shock absorbers dampen the bouncing effect of the springs to prevent excessive movement. Linkages connect the suspension to the vehicle and help to stabilize it.
Steering System
The steering system is your means of controlling and directing your vehicle. It includes the steering wheel, steering column, and various connecting components that convert the rotation of the steering wheel into the left or right movement of the wheels.
A crucial part of the steering system is the steering gear, which can be either a rack and pinion or a steering box. Rack and pinion is the most common type of steering gear, translating the circular motion of the steering wheel into linear motion to turn the wheels.
Wheel Alignment
Wheel alignment is all about ensuring your tires are pointing in the right direction and at the right angle. Proper alignment ensures optimal drivability. When your wheels are aligned, your car handles better, your tires last longer, and you get better fuel efficiency.
Misalignment can occur from everyday activities like driving over potholes or hitting a curb. Symptoms include your car pulling to one side, uneven tire wear, and a steering wheel that's off-center when driving straight.
This Month's Special Offer
Now that you understand the importance of these systems, it's time for the exciting news! This month at Dr. J's, we're offering a FREE alignment when we install three steering components for you. This may include shocks and struts, both vital parts of your suspension system. This is our way of ensuring your vehicle leaves our shop performing at its best.
Proper maintenance of your suspension, steering, and wheel alignment not only enhances your driving experience but also prolongs the life of your vehicle. Book your appointment today with Dr. J's Auto Clinic – your car will thank you!
Remember, at Dr. J's, we're not just about fixing cars; we're about helping people. Drive safely and stay tuned for more automotive insights from your trusted experts.
This post is brought to you by Dr. J's Auto Clinic, where we believe in quality service and honest work.