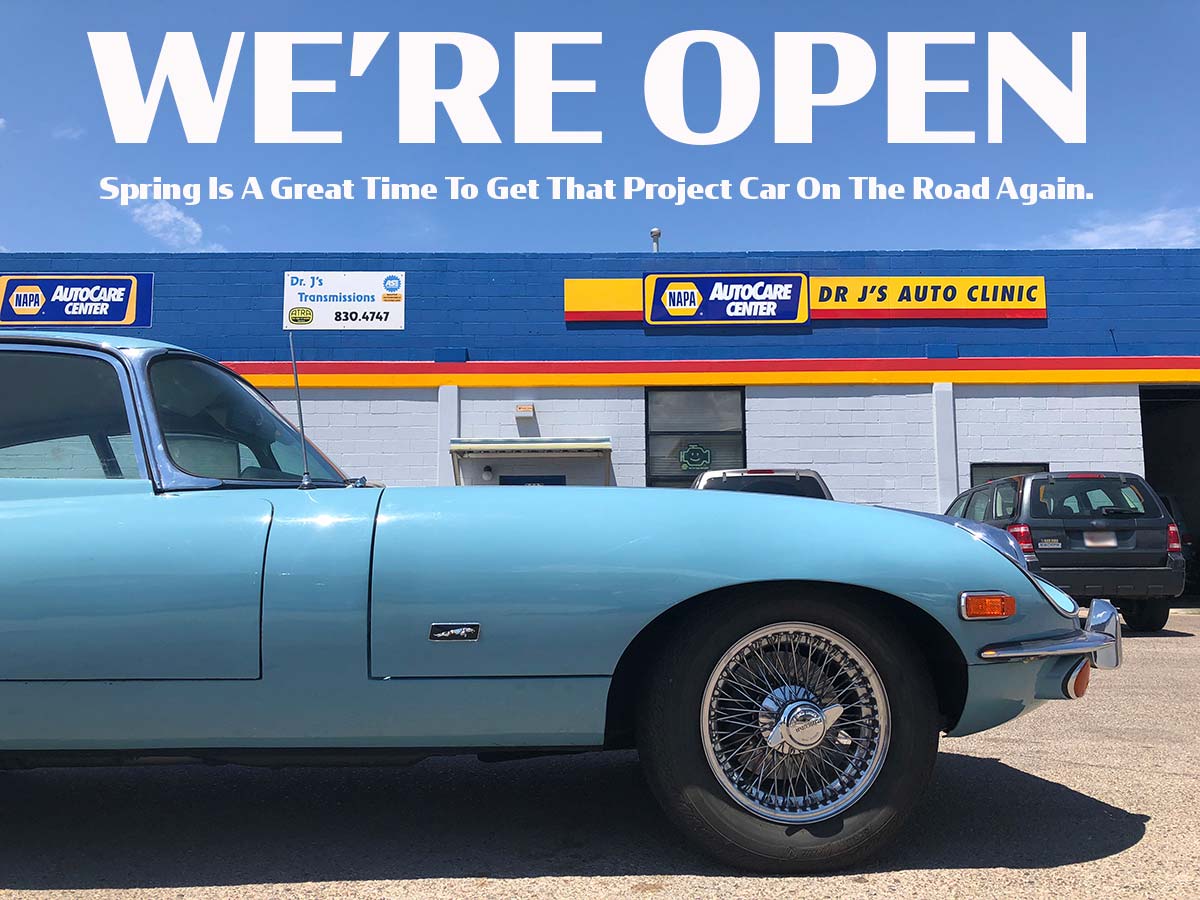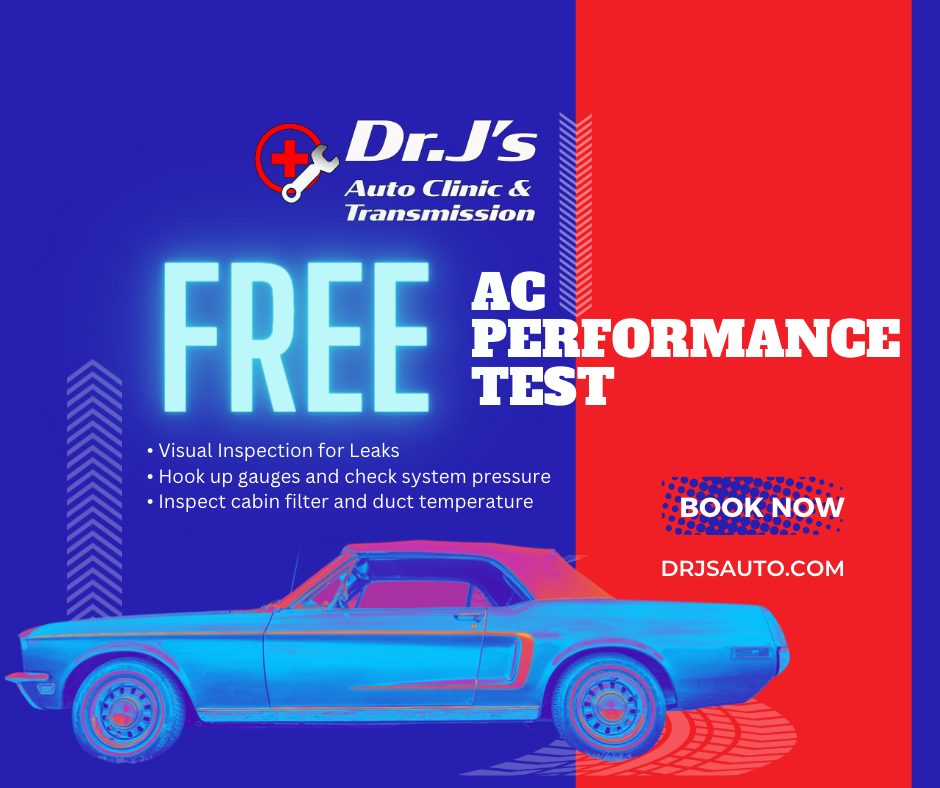 Stay Cool This Summer with a FREE AC Performance Inspection at Dr. J's Auto Clinic
June 8, 2023
Transmission Service and Repairs
Let's talk about transmission service. It can be easy for Albuquerque drivers to forget about getting their transmission shop nearby to service your transmission because it doesn't need it very often. It's easier for people in NM to remember to change the engine oil – you know, every 3,000 miles or 5,000 kilometers. But proper transmission servicing keeps your vehicle running smoothly and helps you avoid repairs down the road.
Transmissions undergo a lot of stress. The grit you can see in used transmission fluid is actually bits of metal that wear off the gears in the transmission. In addition to that, the transmission operates at very high temperatures. Usually it's much higher than engine temperatures. Those high temperatures eventually cause the transmission fluid to start to break down and lose efficiency.
Transmission Services and Repairs
Transmission Services and Repairs:
Transmission Flush and Fluid Replacement
Transmission Filter Replacement and Cleaning

Inspect Pan for Metal Shavings and other signs of transmission damage.
Remove and replace

Transmission Diagnostic
Rebuild your transmission / rebuilt transmissions in Albuquerque
As the fluid gets older, it gets gritty and doesn't lubricate and cool the vehicle transmission as well – leading to even more wear. The fluid can actually get sludgy and plug up the maze of fluid passages inside the transmission. At best, your transmission won't operate smoothly. At worst, it could lead to damage.
Regularly flush and replace transmission fluids. Check transmission fluid levels often like you do your motor oil.
Never OVERFILL the tank.
No excessive heat – avoid overheating the transmission.
Don't tow or haul a load that is too heavy for your transmission rating.
Add an auxiliary transmission cooler if you haul stressful loads regularly.
When your transmission is running properly, it transfers more power from your engine to the drive wheels and improves fuel economy. That's why it is recommended to change your transmission fluid at regular intervals. Your owner's manual has a schedule for transmission service and, of course, your service advisor at Dr. J's Transmission can tell you what is recommended.
Transmission Service Albuquerque, NM – Transmission Shops near me
Hot and dusty Albuquerque area conditions, towing, hauling, stop-and-go driving and jackrabbit starts all begin to increase the load on the transmission and its internal temperature. Transmission Service Albuquerque -That means Albuquerque vehicles with these types of transmission requirements need to change the fluid more often. A good rule of thumb is every 35,000 miles, 55,000 kilometers or two years. If your owner's manual suggests more frequent intervals or if you're driving under severe service conditions around the Albuquerque area, you will need to change it more often.
Most Albuquerque auto service centers (including Videos) have the ability to perform a transmission service while you wait and the cost is quite reasonable. It's downright cheap when you think about how much a major transmission repair can cost! Our pros at Videos will know the right type of transmission fluid to use. If it's getting to be time to have your transmission serviced, do your vehicle a favor and have it done.
2827 Girard NE
Albuquerque, NM 87107
505.830.4747
Check Your Shocks and Struts at Dr J's Auto Clinic
Brakes Your Most Important Safety Feature
Transmission Service Albuquerque
Shocks and Struts up to $80 Back